RFCM 4″ 11G Curl Tail Minnow Fishing Lure
Worms,Creature Baits,Soft Stick Baits,Craws,Soft Jerk Baits;Grubs,Trailers,Tube Baits,Soft Body Frog,Lizards,Reapers Leechs,Spider Jigs,Goby Baits
RFCM 4″ 11G Curl Tail Minnow Fishing Lure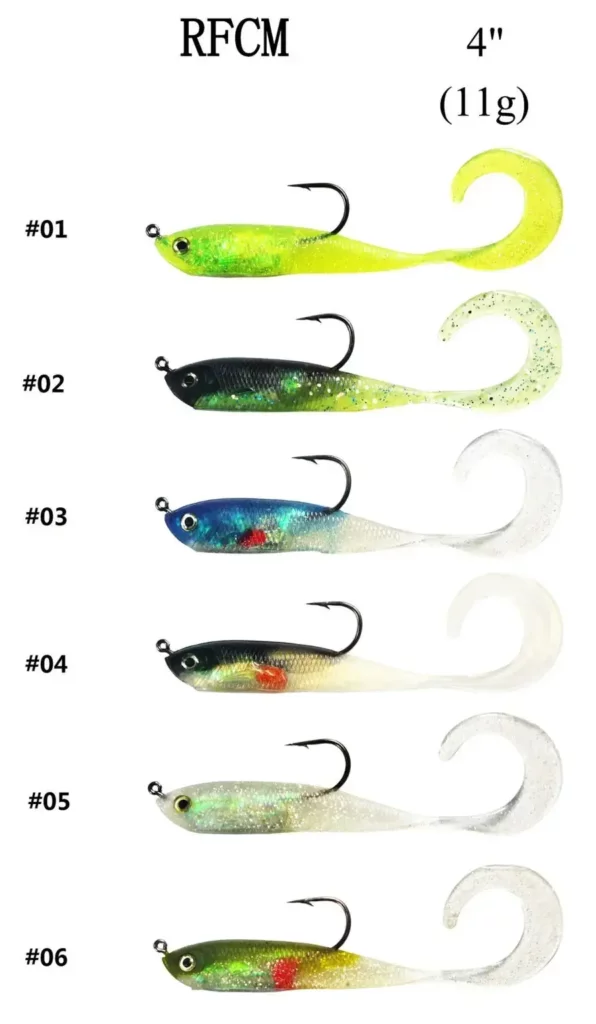 RFCM 4″ 11G Curl Tail Minnow Fishing Lure
Rigged with needle point back hook
Strong, soft plastic material
Tough, yet soft outer body
Life-like swimming action
Weighted internally, for ideal swimming action
Holographic swimming flash foil
Soft baits are rubber, silicone or other soft plastics molded into swimbaits, grubs, worms, tubes and other baitfish patterns. They are packaged rigged or unrigged. Many soft baits can be used with plain hooks while others work best with jig heads. Jig heads are lead, tungsten, or tin weights molded onto specially designed hooks with long shanks to accept soft baits or materials to imitate various creatures. Soft baits come in a huge variety of colors and sizes, often within the specific lure series let alone as a tackle category.