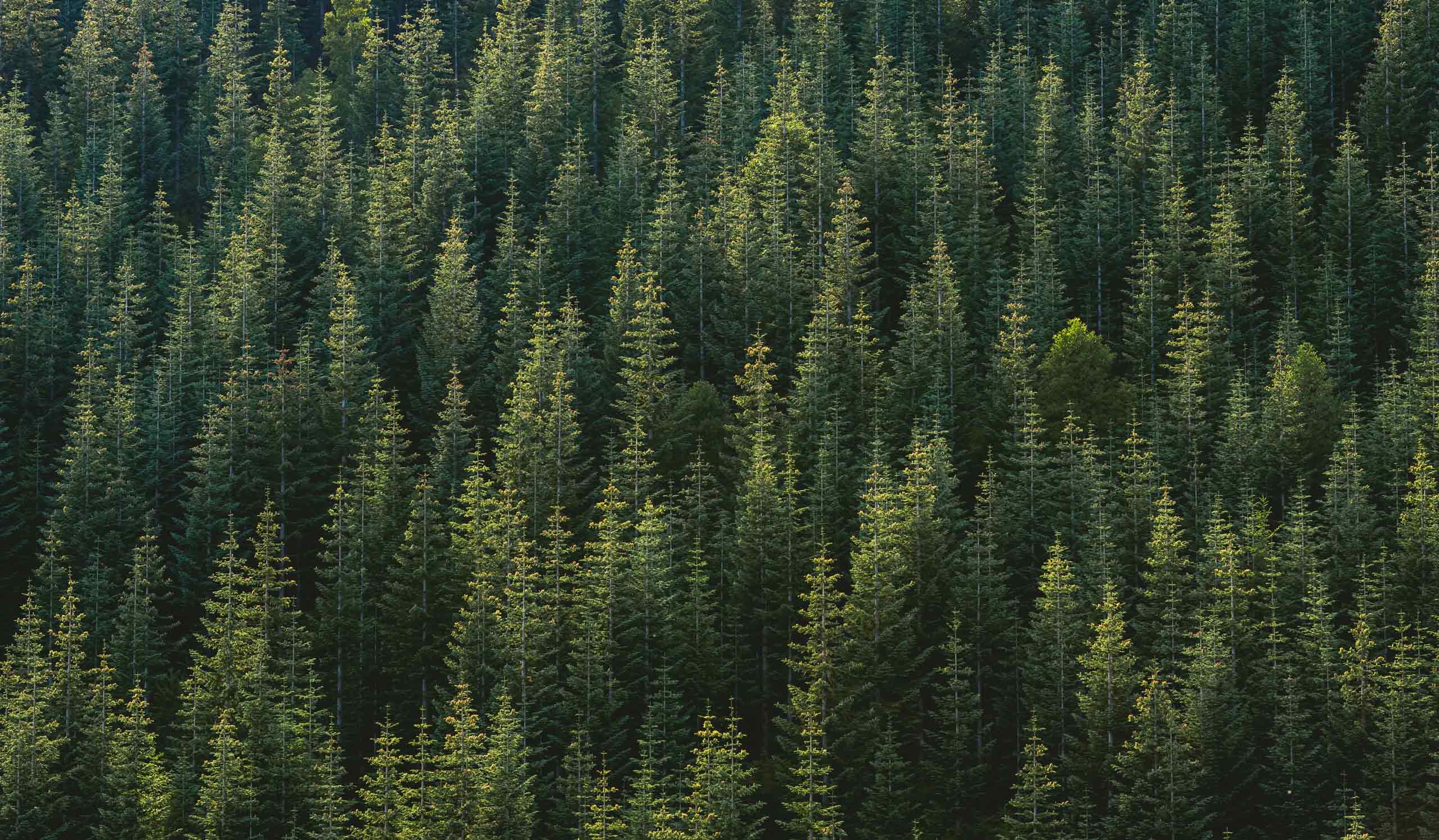 WCOX-S 90mm 10g WCOX-L 115mm 20g
Worms,Creature Baits,Soft Stick Baits,Craws,Soft Jerk Baits;Grubs,Trailers,Tube Baits,Soft Body Frog,Lizards,Reapers Leechs,Spider Jigs,Goby Baits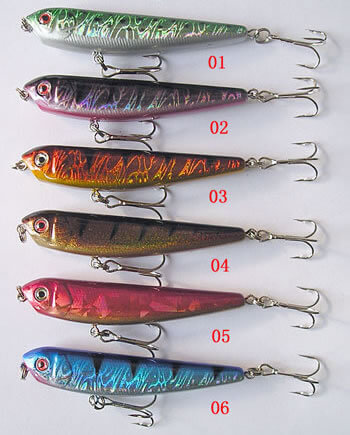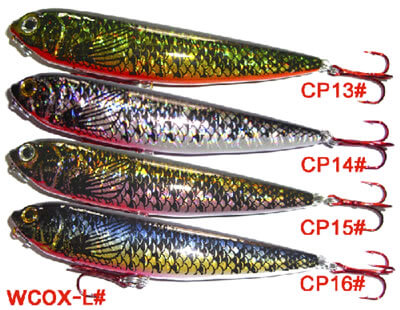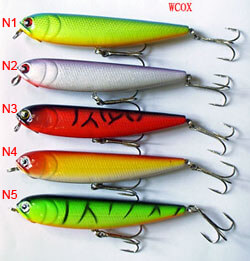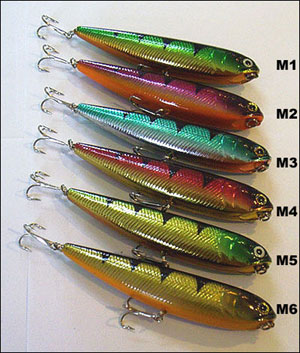 WCOX-S 90mm 10g WCOX-L 115mm 20g
Model:WCOX-S 90mm 10g WCOX-L 115mm 20g
Length: 90mm 115mm
Weight: 10g 20g
Hooks: High quality and sharp enough treble hooks and customers can ask for 2X 3X strong treble hooks.
Hook Anchors: We use durable stainless steel hook anchors and these anchors are produced by lathe, so they are strong enough during catch big fish.
Eyes: High quality 3D laser eyes.
| | | | | |
| --- | --- | --- | --- | --- |
| NAME | FINISH | Body Lenght | Weight | Action/m |
| WCOX-S 90mm 10g | COMMON LASER | 90mm | 10g | 0-3 |
| WCOX-L 115mm 20g | COMMON LASER | 115mm | 20g | 0-3 |
---